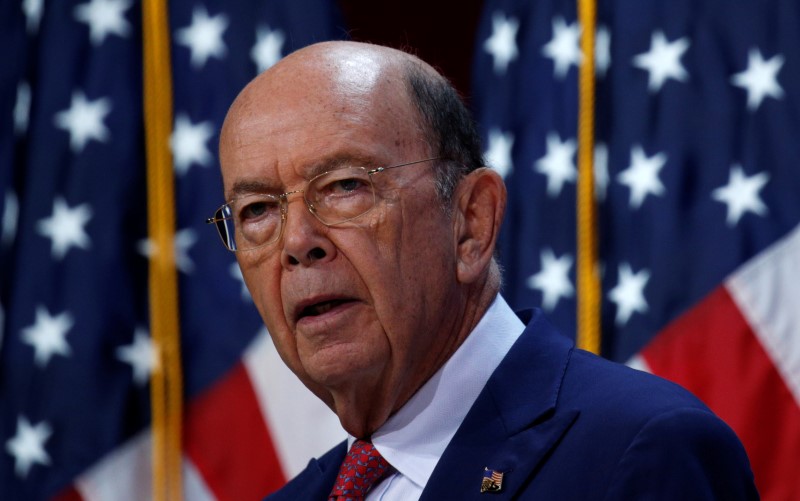 © Reuters. Wilbur Ross speaks at the SelectUSA Investment Summit in Fort Washington, National Harbor, Maryland
WASHINGTON (Reuters) – U.S. Commerce Secretary Wilbur Ross will lead a trade mission to China in mid-November as part of President Donald Trump's first visit there, the Commerce Department said in a notice posted on its website.
The Department said the multi-sector mission "will advance the bilateral commercial relationship by promoting business deals between U.S. and Chinese firms, as well as addressing market access barriers faced by U.S. companies," the Commerce Department said in a statement.
The department said it was taking applications from trade associations and companies large and small through Sept 29. It said the mission would promote new sales and investments between U.S. businesses and Chinese entities and provide them with access to senior decision makers in the Chinese government.
Reuters on Tuesday quoted a U.S. official as saying that Trump would likely stop in China as part of a trip that will take him to an ASEAN summit in the Philippines and an APEC summit in Vietnam.
The trade mission comes at a time of heightened trade tensions between the United States and China following Trump's decision on Wednesday to block a Chinese-backed private equity firm from buying a U.S.-based chipmaker. In July, a high-level U.S.-China economic dialogue meeting did not produce an agreement the Trump administration's demands of reducing the U.S. trade deficit with China.
sponsoredArticle = 'div-gpt-ad-1466339494851-0';