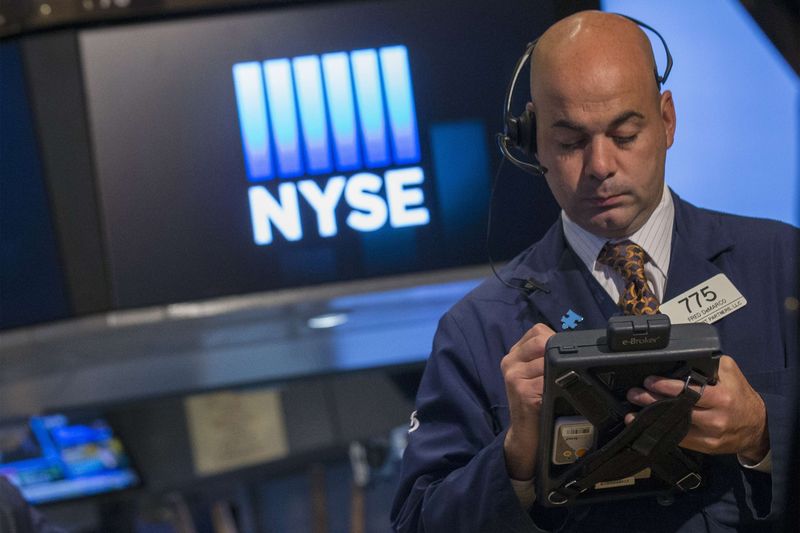 © Reuters. What to watch out for in tomorrow's session
Investing.com – Here's a preview of the top 3 things that could rock markets tomorrow
UK inflation in the spotlight
GBP/USD could be the 'one to watch' in Tuesday's session as data is expected to show an uptick in consumer prices following the recent increase in global oil prices.
Economists are forecasting that the consumer price index (CPI) rose at an annual rate of 3% in September, up from 2.9% in August.
Inflation has remained well above the Bank of England's 2% target, leading many to believe that the central bank should begin tapering its ultra-accommodative monetary policy measures.
The Bank of England is widely expected to raise rates in November for the first time in more than decade after Bank of England governor Mark Carney reiterated that a rate increase would be appropriate in the "coming months".
Eurozone inflation data on tap
Ahead of upcoming ECB policy meeting next week (Oct. 26), investors will look to Eurozone inflation data for direction.
The final reading of Eurozone inflation is expected to remain unchanged at 1.5% from a preliminary reading a few weeks ago.
Inflation has trailed the European Central Bank's target, of below, but close to, 2% over the medium term.
EUR/USD rose 0.02% to $1.1798.
Netflix to lift Nasdaq to record highs?
Netflix released a better-than-expected earnings report on Monday after US markets closed, beating both revenue and earnings per share estimates.
The streaming giant added 5.3 million net subscribers in the third-quarter, well above the 4.5m expected. Netflix's push to diversify its subscriber based internationally spurred global subscriber growth to 4.45 million topping expectations of 3.69m. Subscription addiitons were up 49% compared to a year ago.
Forward guidance was better than expected with revenue and earnings per share for the next quarter expected at $3.27 billion and 41 cents, respectively, beating Wall Street estimates of $3.15 billion and 33 cents per share.
Shares of Netflix Inc (NASDAQ:NFLX) rose 2.42% to $207.58 in after hours trade.
sponsoredArticle = 'div-gpt-ad-1466339494851-0';