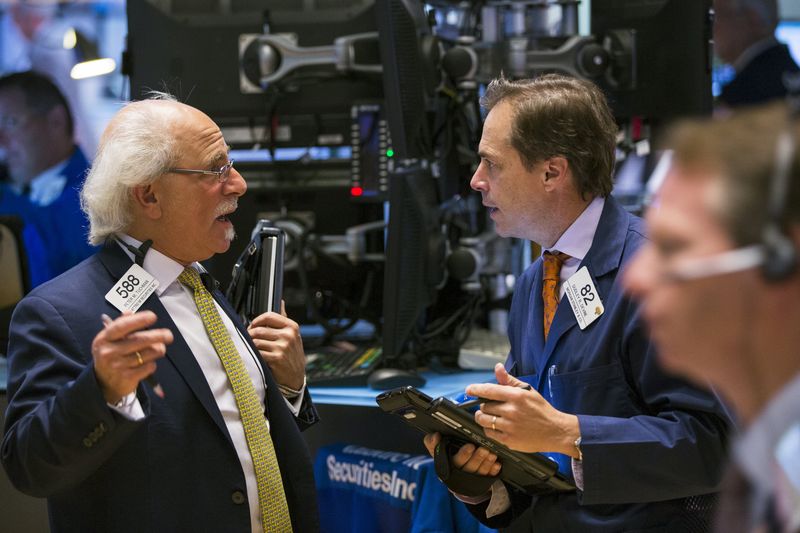 © Reuters.
Investing.com – U.S. stocks closed higher on Monday as bullish optimism over third quarter earnings continued to push indices to record highs.
The Dow Jones Industrial Average closed higher at 22,956. The S&P 500 closed 0.17% higher while the Nasdaq Composite closed at 6624, up 0.28%.
The rally in the U.S. stocks continued as investors piled into equities ahead of earnings from Netflix (NASDAQ:NFLX). Shares of Netflix hit record highs, before paring gains, amid expectations that the company will beat subscriber expectations.
Shares of Financials, mostly banks, rose following an uptick U.S. treasury yields after Janet Yellen reaffirmed the Federal Reserve's commitment to raising rates.
"The U.S economy remains strong and the strength of the labor market calls for continued gradual increases in interest rates," Yellen said.
Also supporting a move higher in equities was a surge in energy stocks after oil prices rallied on the back of concerns over a possible supply disruption in the Middle East as conflict between Iraqi and Kurdish forces broke out in the oil-rich city of Kirkuk.
On the New York Mercantile Exchange crude futures for November delivery rose 43 cents to settle at $51.88 a barrel.
On the political front, investors digested comments from President Donald Trump and Senate Majority Leader Mitch McConnel on tax reform, who reiterated Monday that they want to see a tax bill passed by year-end.
"I really believe that we have a very good chance of getting the taxes done … hopefully fairly long before the end of the year," the president said.
'Bulls and Bears' on Wall Street
The top Dow gainers for the session: JPMorgan Chase & Co (NYSE:JPM) up 2.1%, Apple Inc (NASDAQ:AAPL) up 1.8% and The Travelers Companies Inc (NYSE:TRV) up 1.7%
Wal-Mart Stores Inc (NYSE:WMT) down 1%, Pfizer Inc (NYSE:PFE) down 1% and American Express Company (NYSE:AXP) down 1%, were among the worst Dow performers of the session.
sponsoredArticle = 'div-gpt-ad-1466339494851-0';