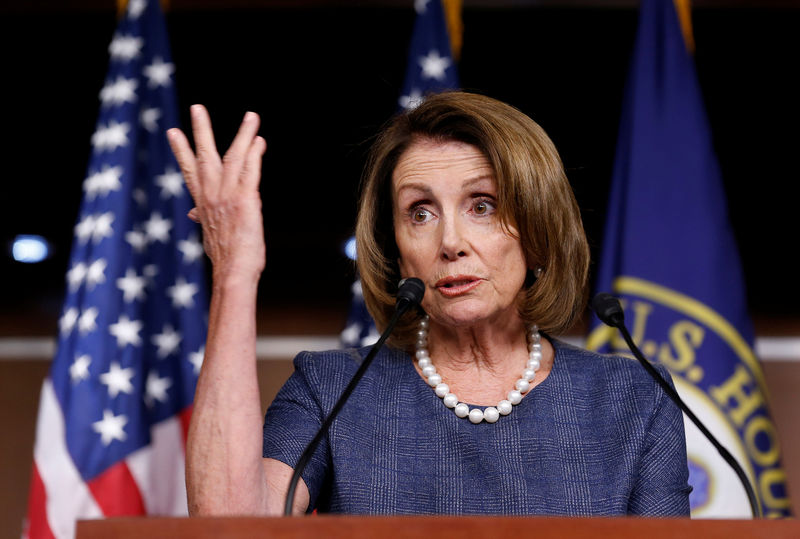 © Reuters. House Minority Leader Nancy Pelosi (D-CA) speaks during a press briefing on Capitol Hill in Washington
WASHINGTON (Reuters) – U.S. House of Representatives Democratic leader Nancy Pelosi said she trusted President Donald Trump's sincerity in working to protect so-called Dreamers brought to this country illegally and that the effort to shield this group from immigration would not include cuts to legal immigration.
"When we're talking about this legislation to protect the Dreamers, yes I do trust that the president is sincere in understanding that the public supports that overwhelmingly, the public supports not sending these young people back," Pelosi told reporters.
sponsoredArticle = 'div-gpt-ad-1466339494851-0';