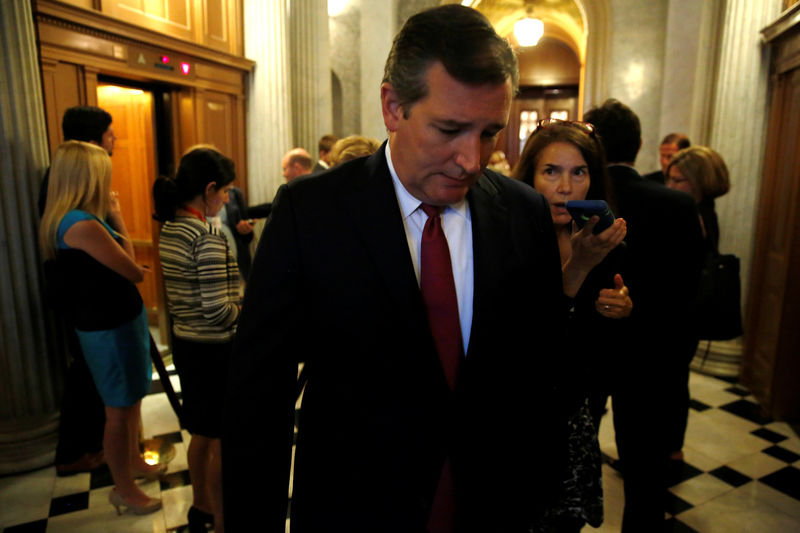 © Reuters. Cruz departs the Senate floor after the body's first vote upon returning from their August recess at the U.S. Capitol in Washington
WASHINGTON (Reuters) – Republican Ted Cruz, a key conservative in the U.S. Senate, on Wednesday said tax reform should slash the corporate income tax rate to 15-20 percent from the current 35 percent rate, substantially below the 20-25 percent range being targeted by the Trump administration and Republicans in Congress.
In a speech at a tax forum, Cruz also opened the door to expanding the deficit to pay for tax cuts and said Congress should pass a 2018 budget resolution with a 20-30 year window, arguing that doing so would better ensure that tax reform leads to long-lasting economic growth.
sponsoredArticle = 'div-gpt-ad-1466339494851-0';